The Lucane Residence
the real magic and charm
In the city of the Sassi
Located in Matera, in the central via Lucana, the building, Residences "The Lucanian", represents a true pied-a-terre stay in relaxation and tranquillity in the Sassi. Our privileged location, close to the Sassi and adjacent to one of the main entrances to the ancient districts, allows an immediate approach to the beauties of the city, its historical monuments, museums and is just a few steps away from a charming view on the Sasso Caveoso.
The apartment was built in the sixties and renovated and modernized recently with all the comfort necessary to spend an unforgettable holiday in Basilicata in the Sassi of Matera. The interiors have characteristic floors in original quartz. The interiors have been renovated to retain classic elements with a more modern, functional style except for some items of furniture such as 60's armchairs and tables to retain some old-world decor.
"Residences The Lucanian" is located a few meters from the entrance of the historic quarter of the Sassi of Matera which is the true pride of the city "lucana" essential for those who want to become captured by the spectacle of these places of charm and history. To sleep in Matera means to imbibe the traditions of an era that are preserved intact with the passing of time. The Sassi of Matera is an example of a time when man and nature merged to create a beautiful coexistence. Staying with us will enable you to discover the intense and authentic charms, flavours, scents of Basilicata that you will never forget.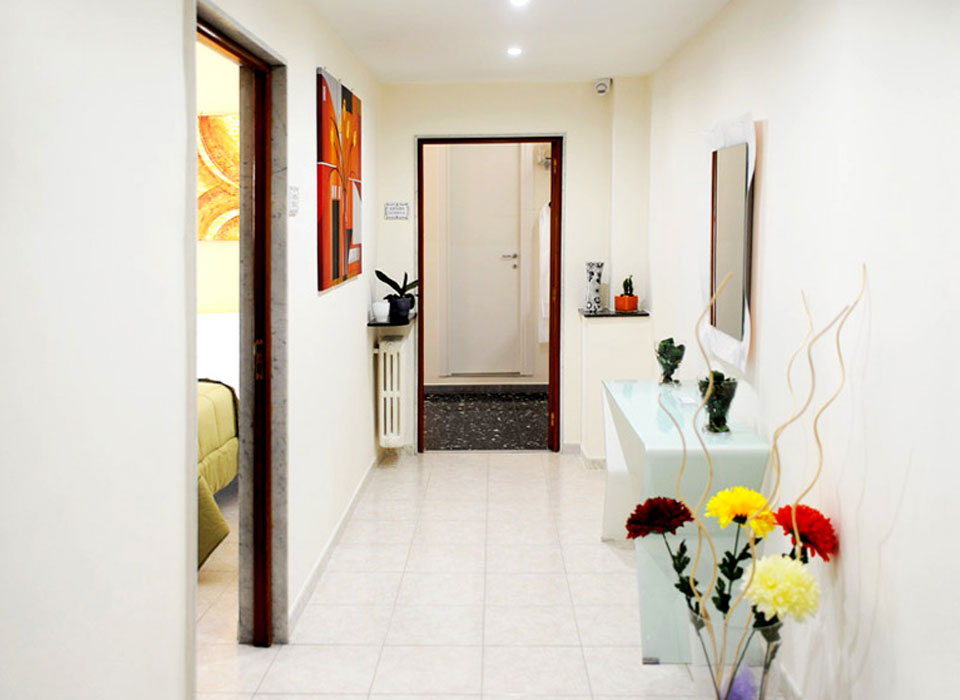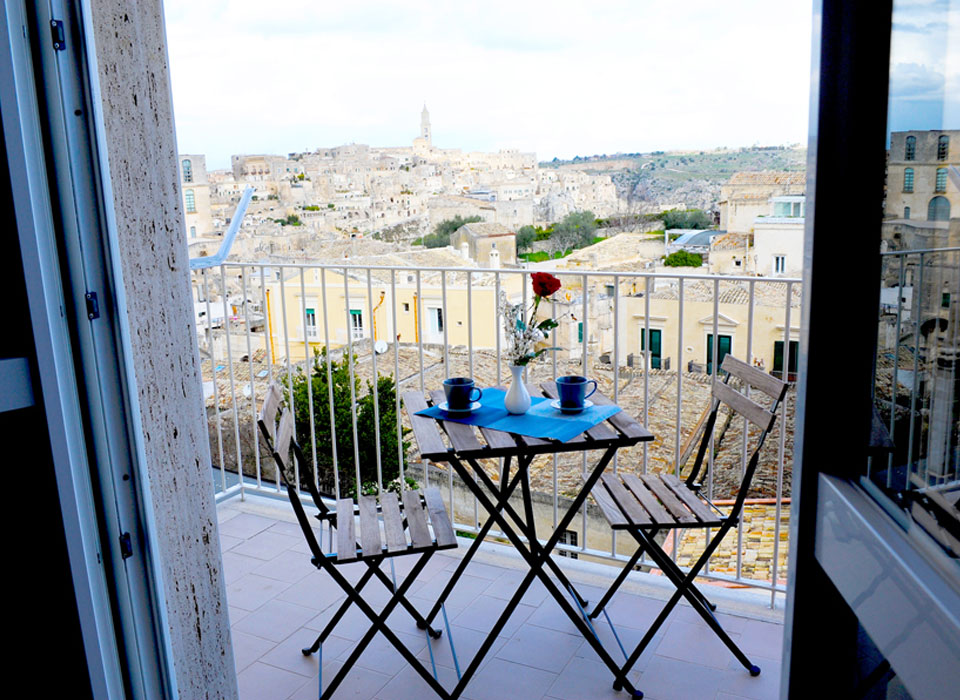 Treat yourself to an unforgettable holiday
in the city of Matera!